Quick & Affordable Snow Removal
Homeowners in Montana often rely on our snow removal services to prevent costly damage to their homes. If your driveway and sidewalks are blocked and your roof has ice dams or large amounts of snow that need to be removed, count on Christofferson Construction LLC to clear the snow quickly and for a fair price. We offer one-time appointments as well as regularly scheduled service. Contact us today to get started with a free quote!
Snow plowing
Snow shoveling
Roof snow removal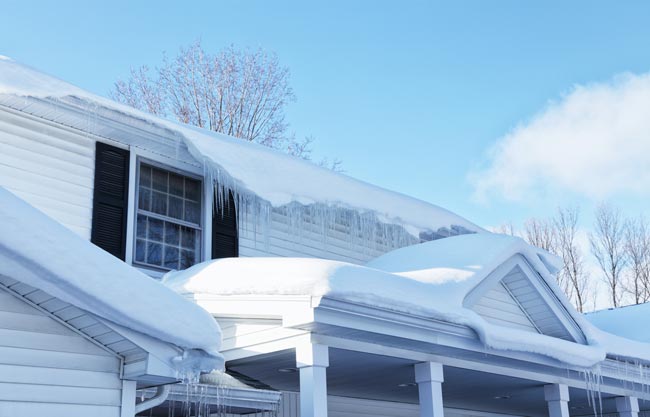 Benefits of Professional Roof Snow Removal
Protect your property and loved ones. While you could try to remove the snow on your roof yourself (or just leave it up there), these options are risky. The roofing system could become damaged and, if you go up on the roof on your own, you could slip and fall. By hiring our professionals with the right equipment and skills, you prevent these risks.
Prevent damage to your roof. Ice dams and built-up snow on your roof are bad for the roofing system. The weight of heavy snow can cause great damage to the underlying structure. Snow can also block attic ventilation, causing further issues. With professional snow removal service, you prevent these problems from happening.
Minimize your liabilities. Injuries from ice dams and built-up snow on your roof can easily be prevented with proper snow removal. We will ensure all snow is removed so that you and everyone on the ground is safe.
Christofferson Construction provides cost-effective, long-lasting snow and ice dam removal solutions that keep your home in great shape. We are a fully licensed and insured roofing company that has been providing expert roofing services for decades. When you hire our team to remove snow from your roof, you can rest assured the job will be done correctly.
Contact Us Today for a Free Quote!
Our professionals are available to come out to your home and provide a free quote for snow removal services. Contact us today to get started! Please reach out by calling (406) 422-5085 or filling out the contact form.